Taco Bell's new "Defy" restaurant concept, which looks like a combo of The Jetsons and a fancy new bank, promises to deliver food to your car faster through vertical lifts that work similarly to tubes used by banks.
The first two-story Defy location with four drive-thru lanes opens Tuesday.
The new franchise restaurant is in Brooklyn Park, Minnesota and operated by Border Foods, which has close to 240 Taco Bell locations.
Three of the drive-thru lanes are dedicated to mobile or delivery orders and the fourth is a traditional drive-thru.
Mobile order customers scan a QR code they received when placing their orders and pull forward to receive their food.
Food is delivered from the elevated kitchen above through a proprietary lift system developed by Minneapolis-based Vertical Works Inc.
The fast-food restaurant drive-thru and mobile ordering have both grown since the pandemic.
From February 2020 through February 2022, digital orders grew by 117%, delivery orders by 116% and drive-thru orders increased by 20%, according to The NPD Group.
According to the 2021 QSR magazine Drive Thru Study, the average total time on a fast-food line was 346 seconds but Taco Bell had the fastest time at 268 seconds.
McDonald's and Chick-fil-A are among the fast-food restaurants with two drive-thru lanes for ordering at many locations, but in most cases, the lines merge with one location to pick up meals.
A designated drive-thru line for mobile orders is the top consumer ask for future innovations, according to Bluedot's The State of What Feeds Us report.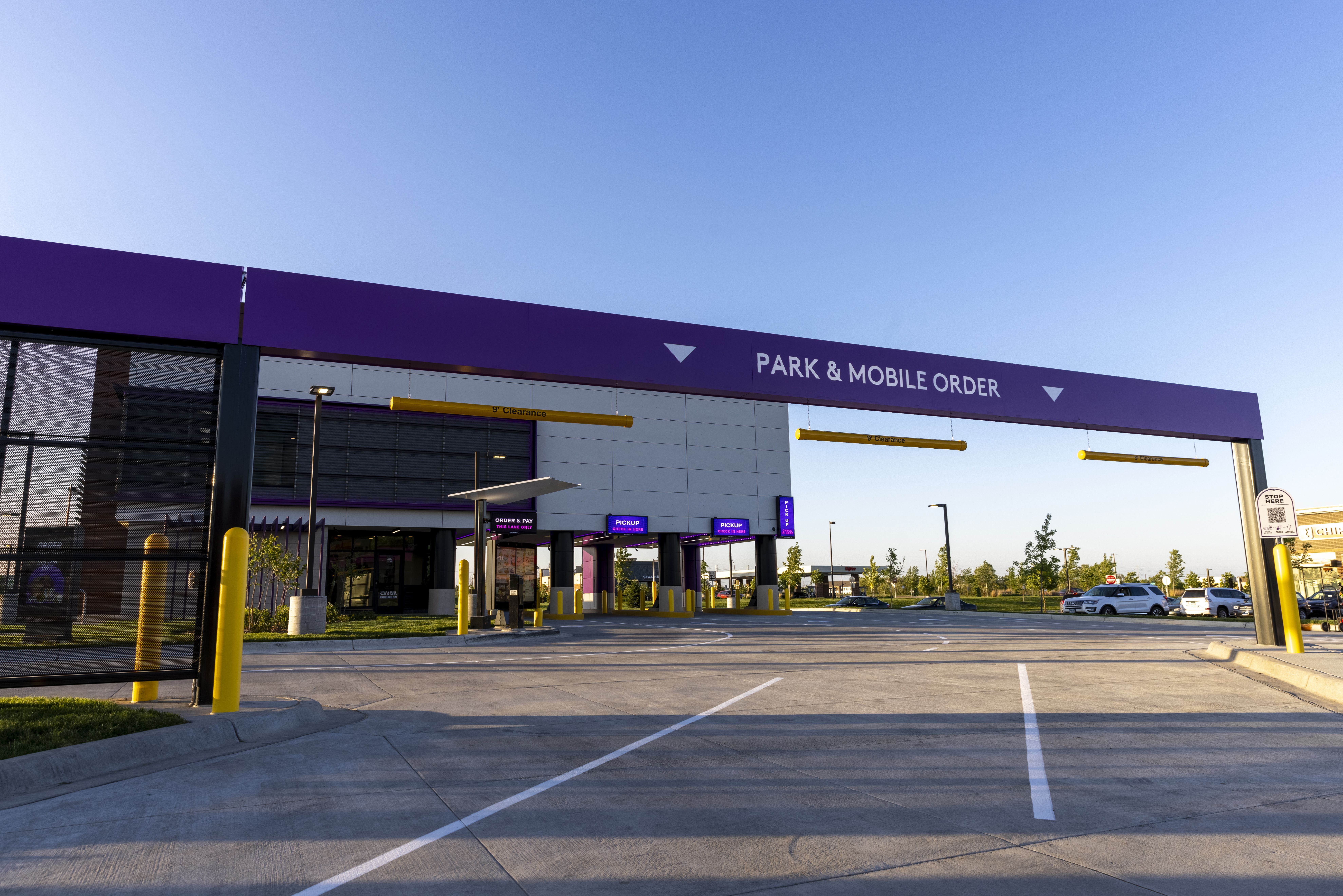 SOURCE: axios.com