JD Sports Group Plc have published their latest set of results, showing a 47% increase in revenue and evoke are proud to be part of the team delivering their retail success story.
In a press release this morning, the group put their continued success down to an investment in "vibrant retail theatre" and their "elevated multichannel proposition".
JD Sports are the UK's leading sports and leisure wear retailer, and with sales almost four times that of their closest rival, really are the "Undisputed King of Trainers". Recent years have seen the group expand into Europe, Asia and Australia and the acquisition of USA brand Finish Line means they have over 900 stores worldwide and employ more than 32,000 staff.
In-store technology plays a huge part in JD Sports' high street appeal – leading the way with digital signage, video walls, self-service and personalisation as well as next generation RFID devices and immediate, instantly updatable content and messaging.
Collaborations with celebrity taste makers like Rita Ora and Anne-Marie gives the brand access to its core demographic and high-profile sponsorship of UFC and Boxing extends their reach and allows them to stage high profile in store launches and events.
JD Sports' Executive Chairman Peter Cowgill commented:
"Against a backdrop of widely reported retail challenges in the UK, it is extremely encouraging that JD has delivered like-for-like sales growth of more than 10 per cent with an improved conversion reflecting consumers' increasingly positive reaction to our elevated multichannel proposition."
Evoke are proud to deliver digital solutions to the JD Sports estate including Size? Blacks, Millets and Tessuti for stores around the world, including Finish Line in the USA. Our long-term partnership with the brand has delivered ground-breaking innovation including transparent LED screens, integrated ordering and customer service, and new levels of personalisation and instore entertainment.
Related articles
.
---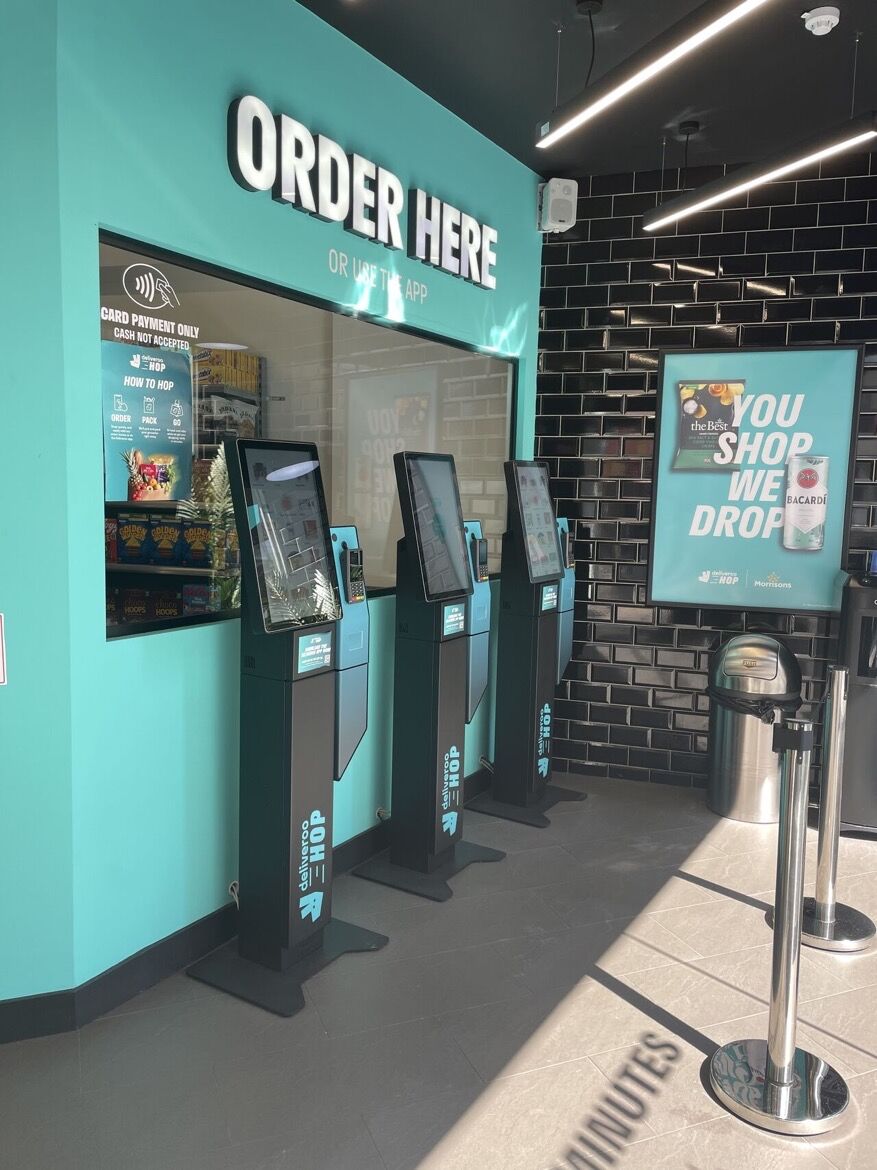 Deliveroo has launched a new rapid grocery delivery service. 'Deliveroo Hop' will operate from...