Transforming

Hospitality.
Delivering hospitality solutions to increase basket value and improve operations

Serve up to 75% more customers
Reduce wait times up to 50%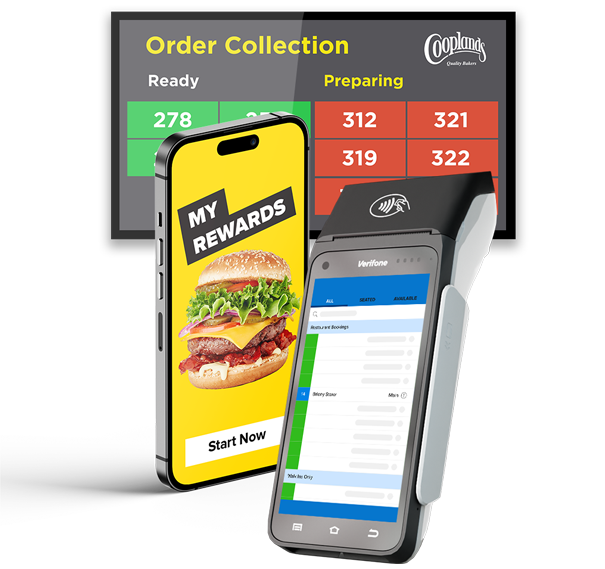 Build a connected hospitality experience for your guests with digital touchpoints.
From POS solutions and kiosks that can increase ABV by up to 30%, or connected systems with your kitchens to speed up service and reduce wait times, and menu boards that can be updated at a touch of a button from anywhere, create an experience that works for your guests and you.
Wrap up your customer touchpoints with an integrated end to end solution. Self-serve kiosks that come in any size or colour can increase your average basket value by up to 30% and massively reduce wait times.
Plus when you integrate this technology with bespoke apps and POS solutions and combine it with your brand, you can build your perfect solution that engages and converts your guests.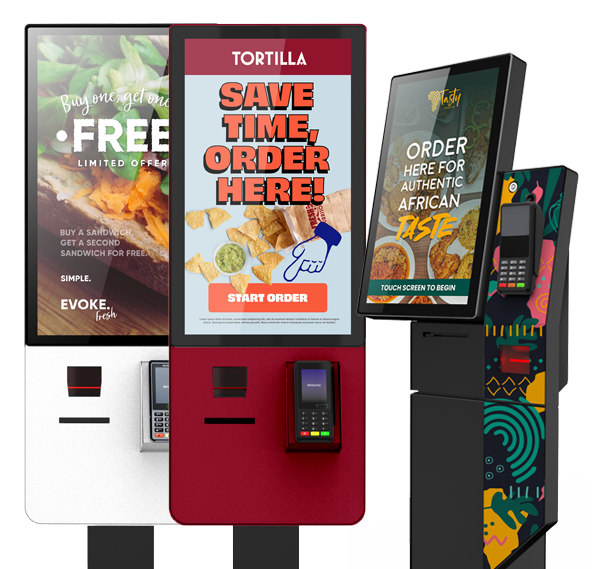 Connected hospitality journey
.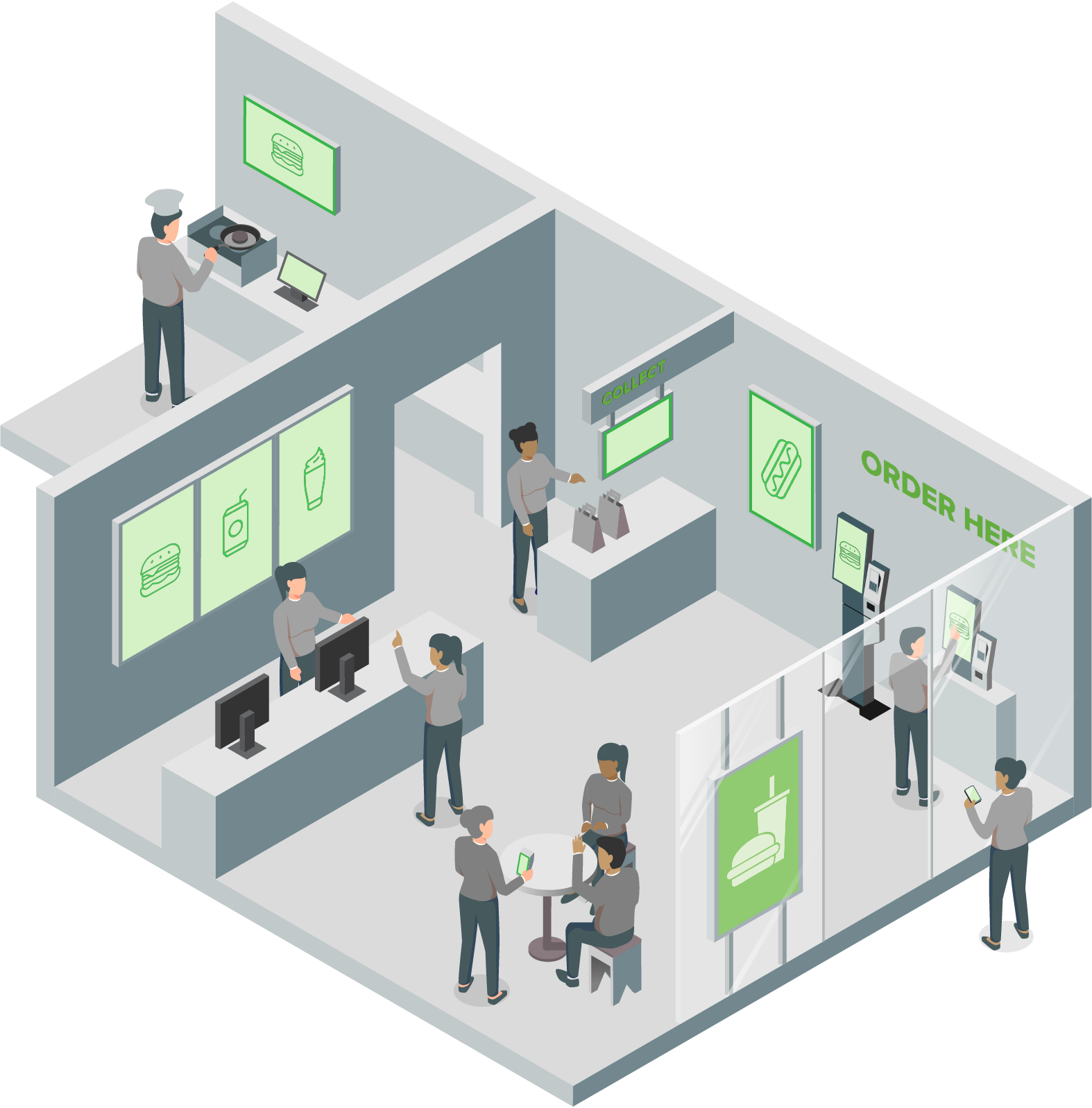 Self Service Checkouts & EPOS
Flexible kisoks can help your guests order more quickly. Designed to increase ABV by up to 30% and reduce wait times.
Orderpads
Connected devices help you streamline orders to your kitchen and improve order value, from reservations to checkout.
Make an impact
Help increase footfall and engage your customer with bold menu boards and eye-catching signage that can be updated from anywhere, at any time.
Connect to your Kitchen
Integrated hardware and software designed to help you communicate with your kitchen better, reducing bottlenecking and improving guest service.
Ordering Channel Management
Manage your sales and products from one place by connecting your entire customer journey through your hardware and software.
Quick Service Restaurants
Quick Service Restaurants (QSR) come with their own unique challenges to improve speed to service and improve your guests' experience.
So whether it's installing kiosks to help improve your average basket value, or linking those with your kitchen systems to reduce wait times, or maybe you're looking to keep your menu boards up to date, you can find out more about how we can help you.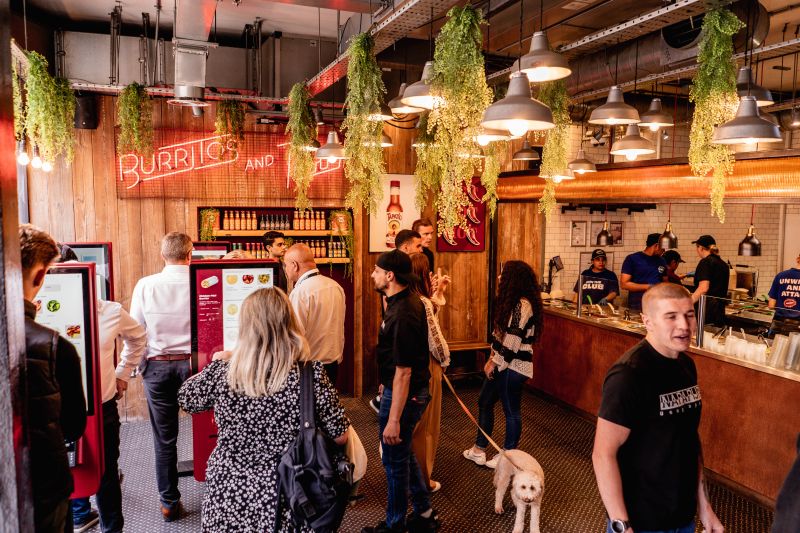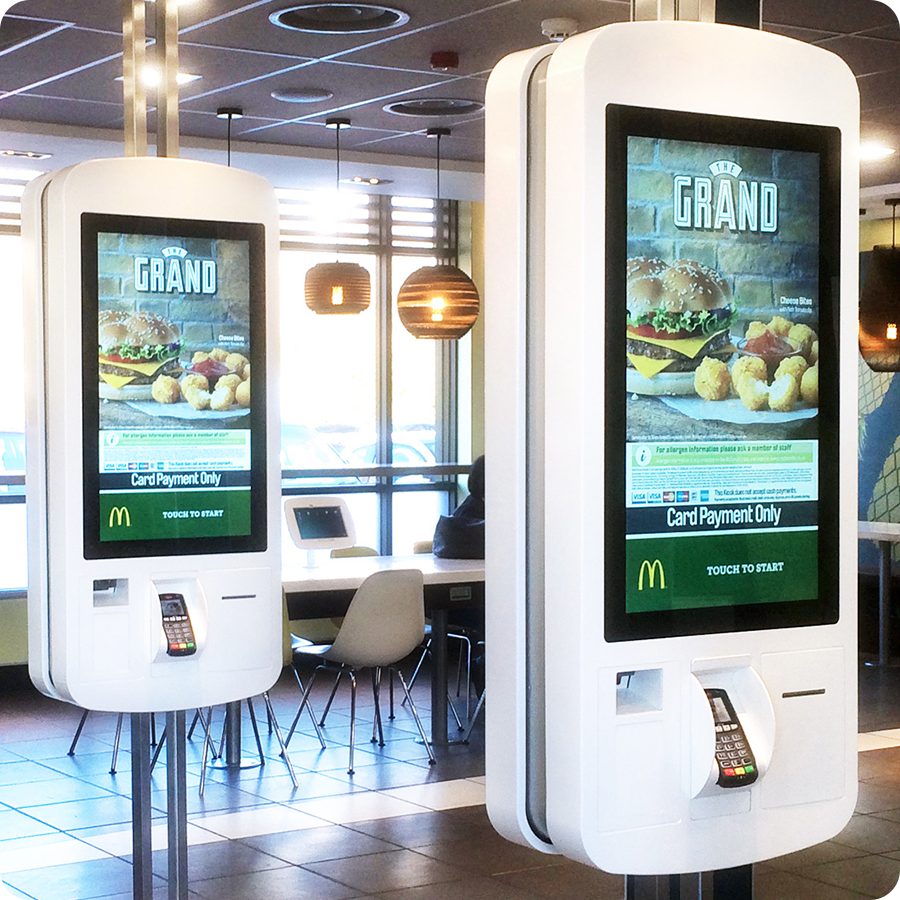 Project: McDonalds
The introduction of self-service kiosks for diners allowed the company to completely re-think how their restaurants were laid out. Find out how we helped McDonalds with their self-service kiosks and drive thrus.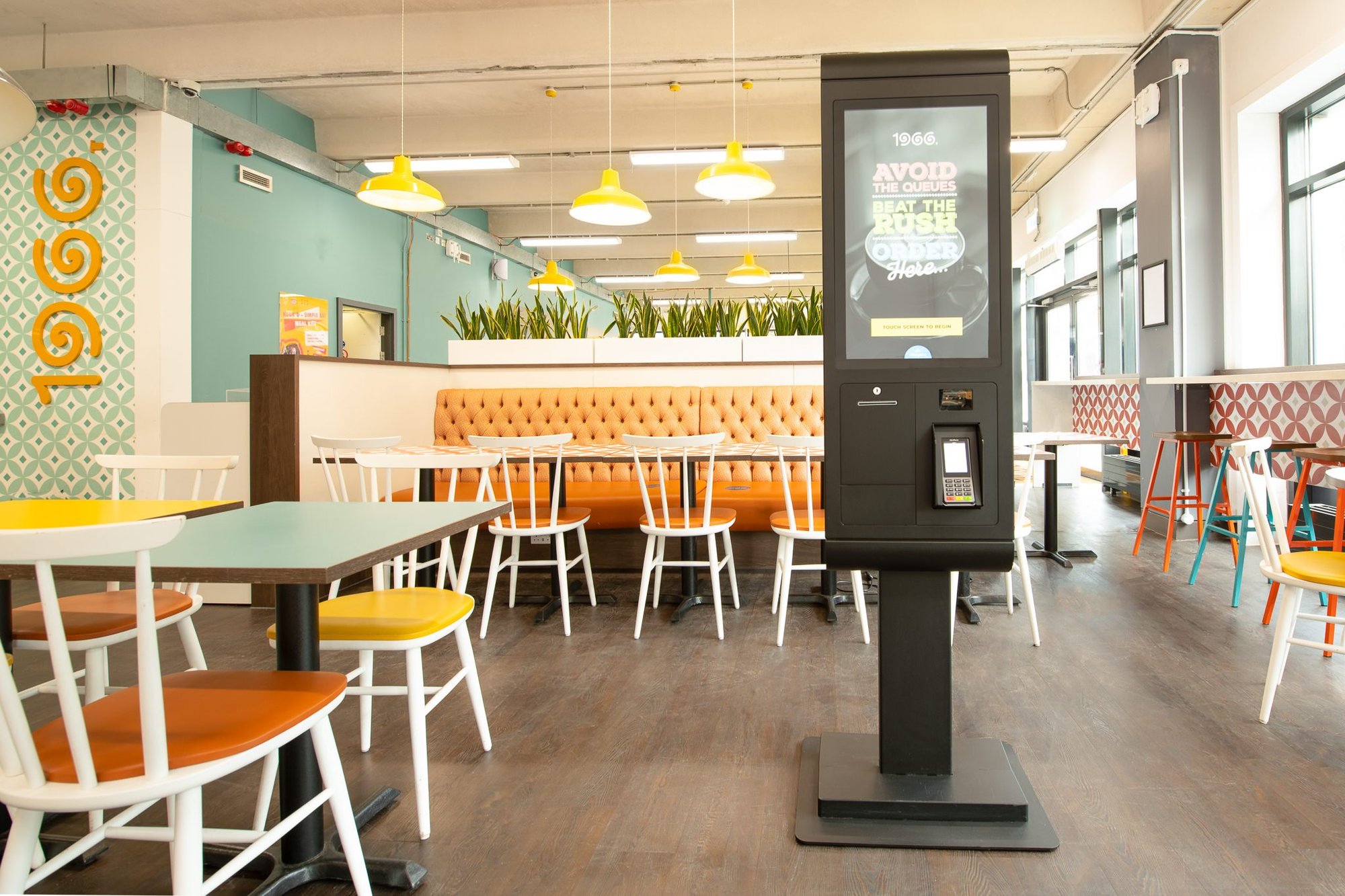 Get the most out of your casual dining restaurants by using your tech stack (hardware and software) to support your end to end guest journey. From reservations and ordering, to serving and taking payments, connect all of your touchpoints to improve operational efficiencies whilst increasing average basket value. We can offer you a full end to end service, designed to better connect you with your guest for better basket values and retention.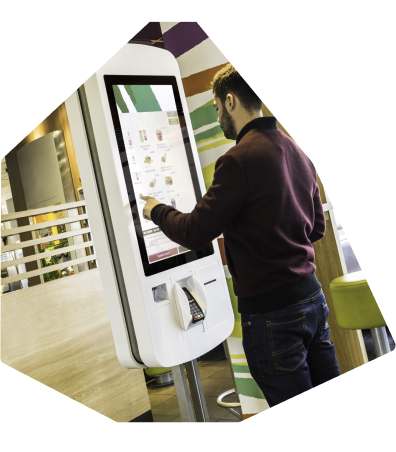 Improve Basket value
Kiosks can improve your speed to service, allowing your staff to focus their time on customer service. With cleverly designed customer experience, you can improve your upsells as well, increasing your ABV by up to 30%.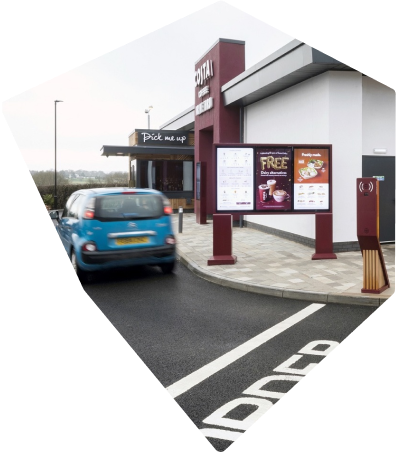 reduce wait times
Increase your operations by making sure your kitchens are connected to ordering, streamlining the flow of orders and providing visibility, and ultimately, serving your guests faster.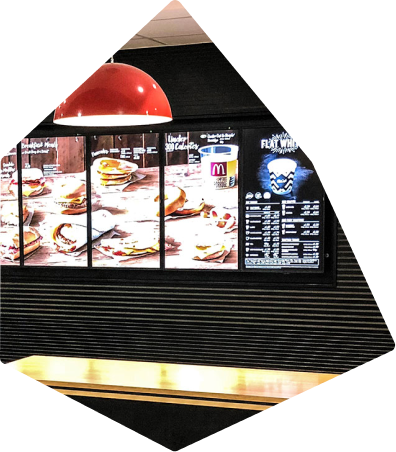 Increased brand promotion
Showcase your best products and make changes quickly and easily to menu boards.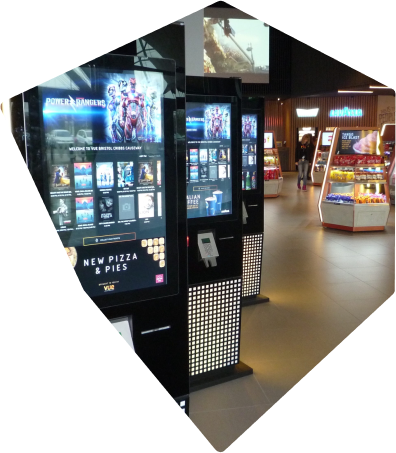 easy ticketing
Make it easier for guests to check in, buy tickets, check locations and buy add ons, with connected kiosks that offer ticketing and scanning, food ordering, wayfinding and more.
"Understanding changing customer behaviours and investing in the right consumer engaging technologies to meet these needs is a major opportunity for the hospitality sector that can't be underestimated"
PETER EDWARDS CHIEF EXECUTIVE OFFICER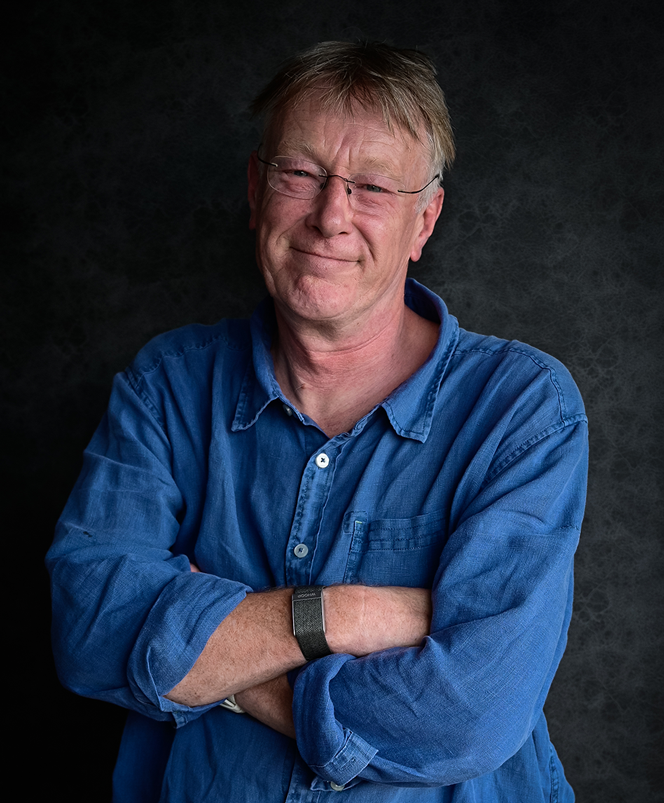 We've worked with some of the leading brands across the retail sector for more than 10 years.
We've developed a range of digital solutions that transform consumer touchpoints, allowing brands and retailers to engage with their consumer more effectively, delivering brand objectives, improving operational efficiencies and increasing conversions.
Global reach with headquarters in liverpool, uk

project management team to help large scale planning and rollouts

smart customer service that can support you before, during and after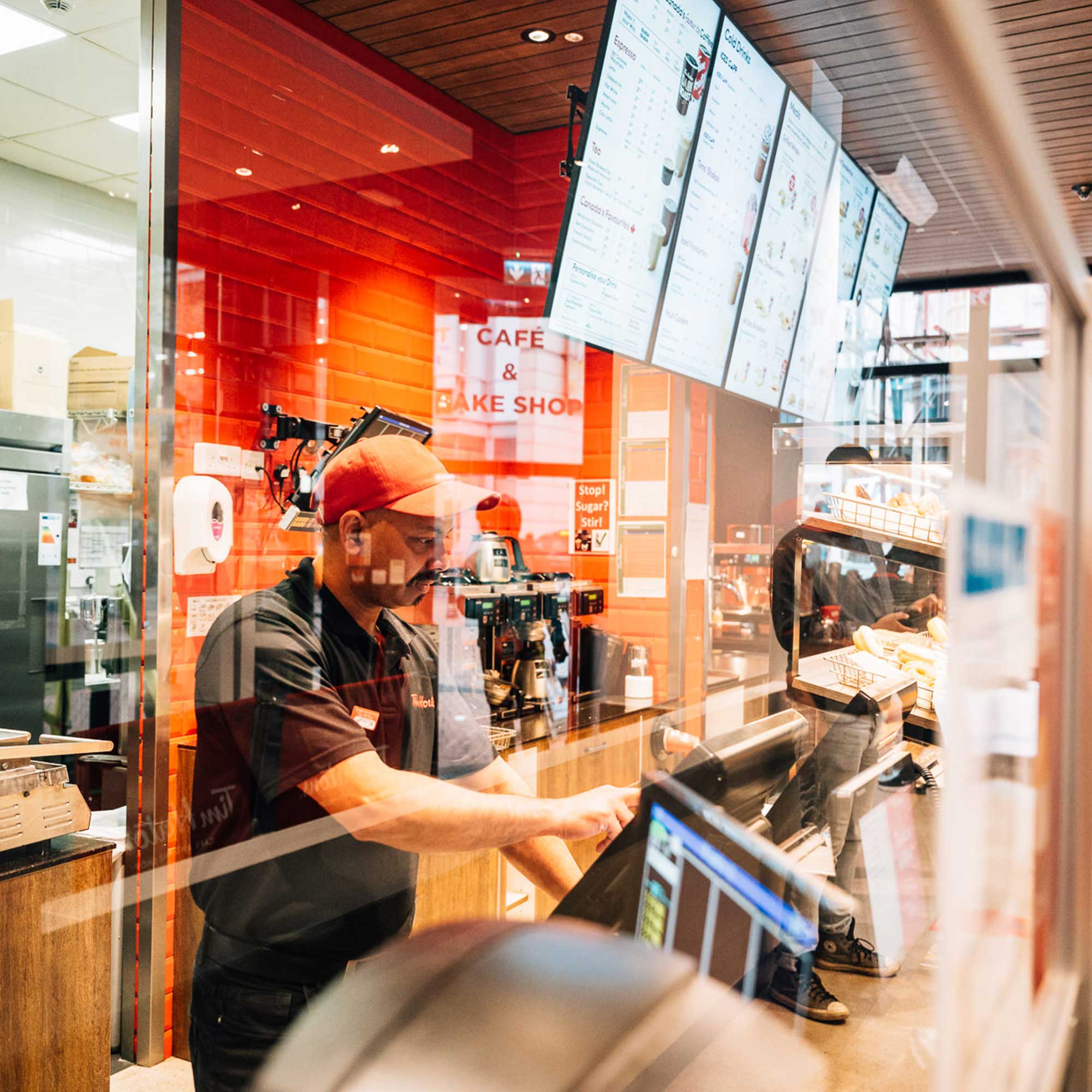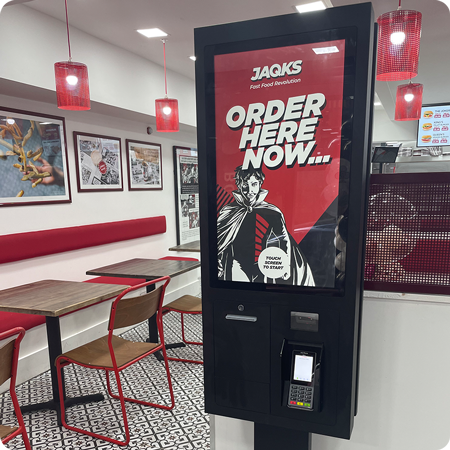 jaqks
We were approached by JAQKS to revamp their dining experience and create a seamless digital customer journey due to our Quick Service Restaurant (QSR) market experience.
read more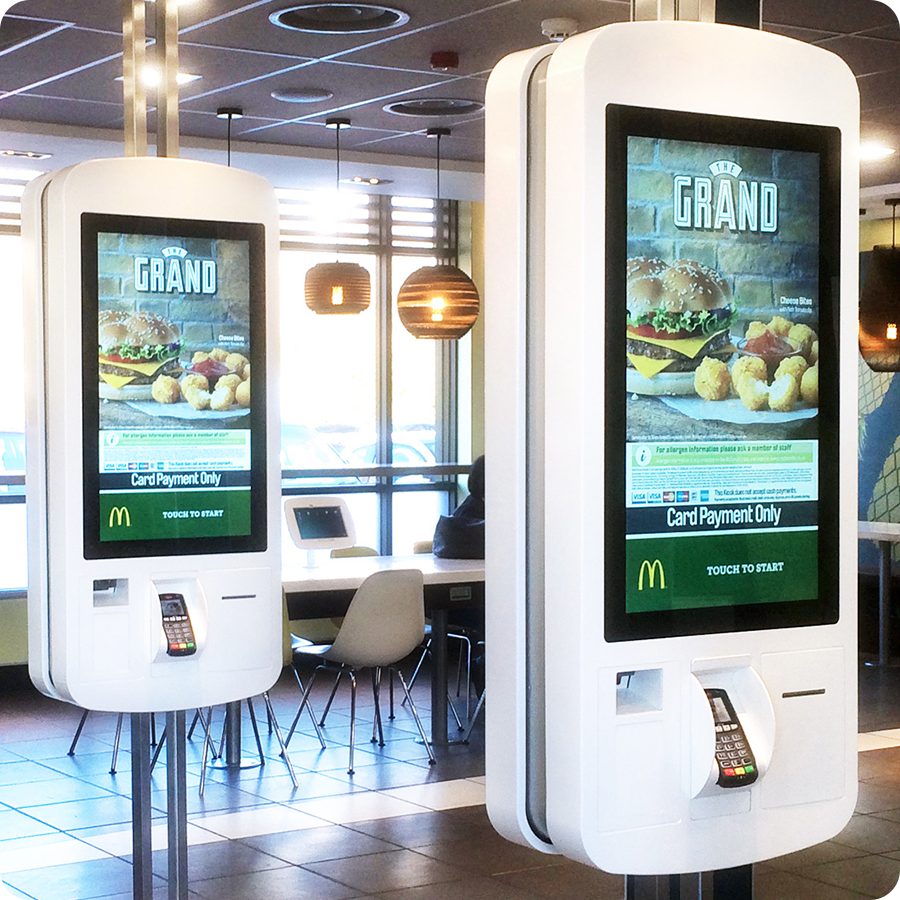 McDonalds
The self-service kiosks, which are now found in most of their UK locations, allowed them to completely transform the customer experience.
read more