Nowadays, we've become more and more used to seeing digital signage in the world of retail. It's clear that retail is undergoing a digital transformation: whether that's the advent of self-service kiosks, digital screens, or even Endless Aisle technology. From self-service checkout at the supermarket to a billboard for the latest Netflix show, we're expecting to see a screen pretty much everywhere we look. In this article, we explore some of the key ways in which digital signage is already disrupting the world of retail.
How is digital signage already disrupting retail?
These days, digital signage is ever-present when you walk down the high street. Huge, brightly coloured screens draw our attention even before we've walked into a shop; advertising television shows, movies, clothing, technology, and food. No longer are we running from shop to shop to find the item we're looking for: with product after product appearing as we walk down the road, customers are able to see a huge variety of products and know immediately where to get them from! In fact, it's fair to say that retail has been entirely disrupted by digital signage in some form or another for years.
But, though they are significant, there's a lot more to the digital influence on retail than these digital billboards. In fact, digital transformation has touched so many aspects of our shopping lives today.
Digital Changing Rooms
We all know the feeling: you've been trying on an item of clothing in a changing room, and realised it doesn't quite fit. The hassle of getting dressed again, leaving the cubicle and trying to find the same item in your correct size can seem like it isn't worth the hassle, and more often than not we leave empty-handed! With new retail digital signage kiosks implemented in changing rooms, technology transforms the experience of the buyer.
Digital signage can be used in the form of an interactive mirror. Don't be alarmed – these 'mirrors' are purely reflective glass until the customer chooses to activate another function in them! Using digital signage, you can create a bespoke mirror finish for the screen which can then be changed into an interactive screen. From here, the customer can request the staff to bring them alternative sizes of clothing, items that may be used to accessorise or even to sign into social media and share a selfie with their friends!
This technology has an additional benefit for retailers; the space saved by a multi-functional feature which can serve as a wall, door, mirror and screen!
Digital self-service kiosks
Perhaps one of the most instantly recognisable features to hit the high street in recent years is the advent of digital self-service kiosks. Immediately recognisable to anyone who's entered a supermarket in the past decade, the self check-out machines allow customers to scan and pay for their items, without the need for a cashier to be physically present. This frees up staff to perform other duties throughout the store, and enables customers to take charge of their own product purchase, as multiple machines mean multiple transactions are able to take place at any one time.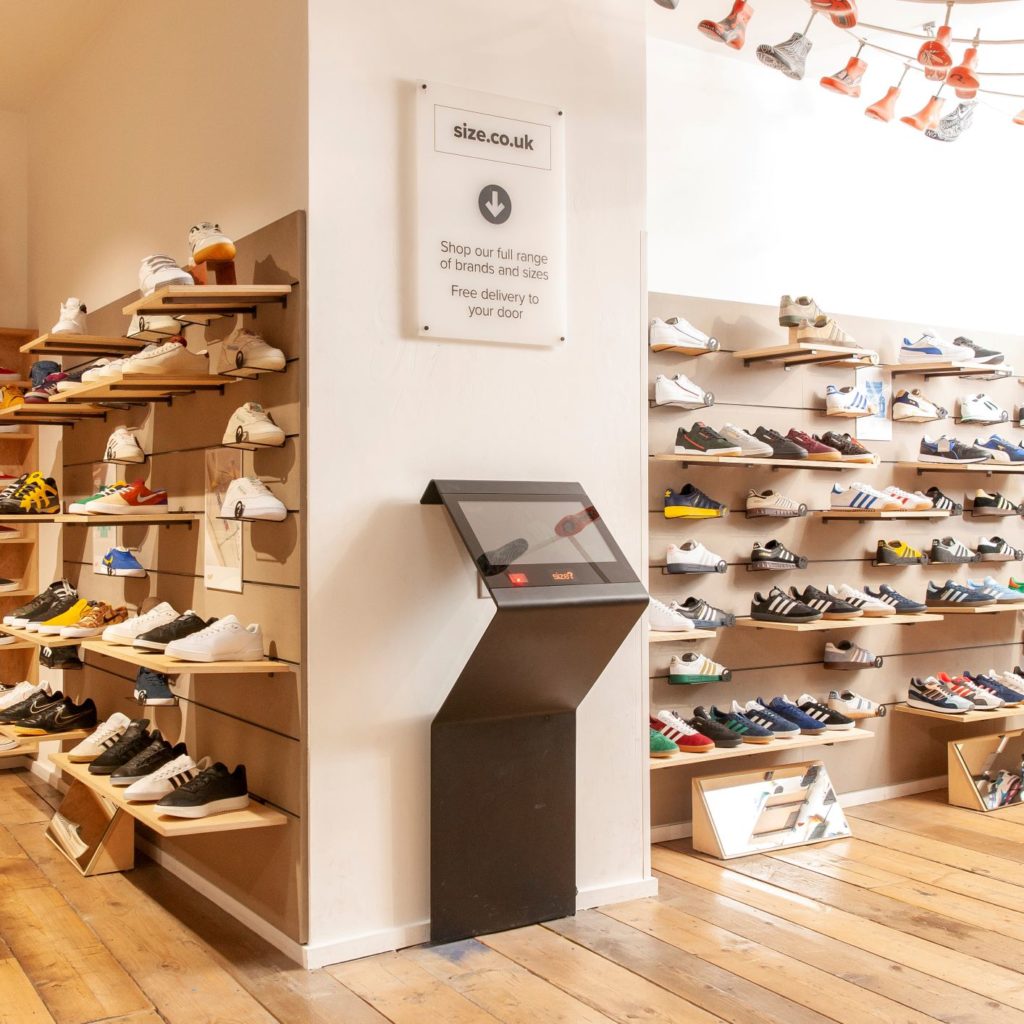 Interactive 'Lift & Learn' Technology
Digital signage has been used to bridge huge leaps and gaps within the field of retail. One of these new uses for such technology is digital signage's ability to understand what a customer wants and to interact with that customer by providing them with relevant information, enabling the customer to continue shopping.
Digital signage can now 'understand' what product a customer is interested in, by virtue of sensors within the display itself. When disturbed, by a customer touching or picking up a product from a hanger or shelf, advances in RFID and NFC allow the screens to display corresponding information at eye level about the product. These options even let customers to click through to find out more or request that a product in their size is brought directly to them.
There are many more ways in which retail is being disrupted by digital signage, and continues to be revolutionised by new technology. Find out how digital signage can keep you one step ahead of the game, with Evoke Creative.
Related articles
.
---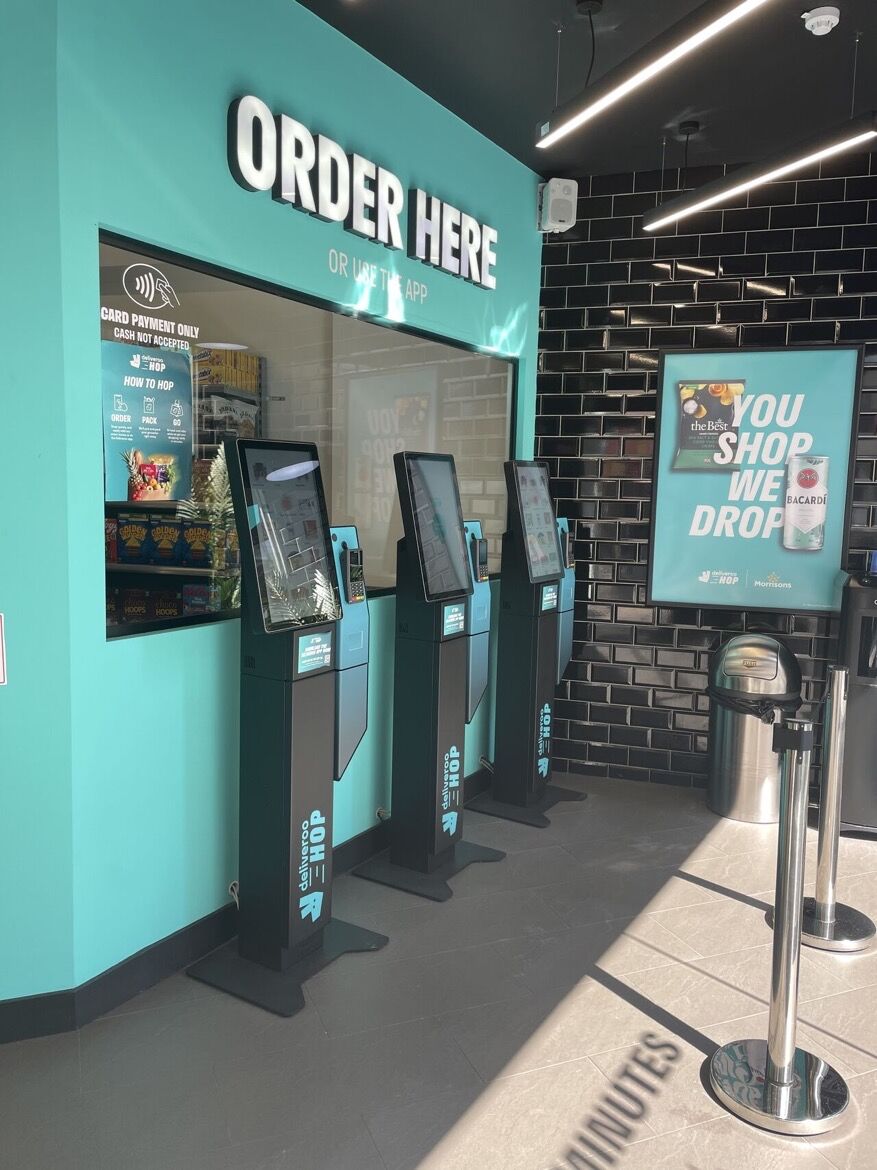 Deliveroo has launched a new rapid grocery delivery service. 'Deliveroo Hop' will operate from...